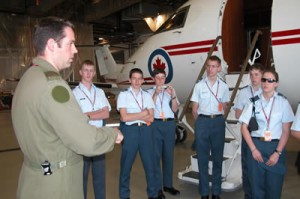 Cadets will find information in this section on:
---
Notes from Admin:
Please remember that if you are late for cadets and have missed the attendance, you are to see the Administration Department immediately upon arrival to ensure your attendance is current and up to date.
If you are ill or cannot come to cadets, please call the squadron and leave a message with your full name, flight and reason for the absence. If you do not call in, you will be marked absent. Messages should be left by the cadet, not the parent, unless there are circumstances where the cadet cannot make the call or email themselves.
If you have moved or your phone number has changed, please provide your updated information to the Administration Department right away. This will assist us in better communicating any weekly announcements or mass mail outs.
Administration Department Staff:
Capt C Higgins
CV D Miller