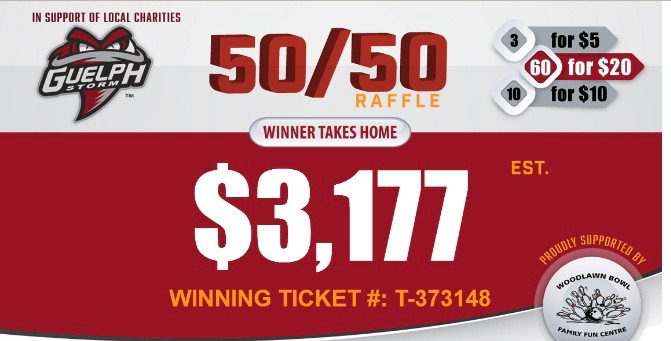 The squadron would like to thank the parents that volunteered at the last Guelph Storm hockey game.
The weather wasn't on our side, but we still raised $3,177 as our half of the nights 50/50.
Our next 50/50 opportunity will hopefully be the first round of the playoffs.
Though we don't have those dates yet, we do have a general frame.
If the Storm start at home, we would be expecting the playoff game to be between March 25-28.
If the Storm start on the road, we would expect the playoff game to be between March 29-31.
Unfortunately we will probably not know the date that we have been assigned until a few days prior to the actual game.
The squadron is hoping for a minimum of 10 parents to come and help sell the 50/50 tickets. This is a great opportunity to give back to the squadron, as well as enjoy a playoff hockey game. A playoff game can be a substantially better jackpot, especially with a larger group of ticket sellers.
Please let us know if you can be available.
You can contact the SSC at :
Tim Park – timpark@wightman.com
Rob Brown – robgbrown1975@gmail.com
SSC general inquiries – SSC@gmail.com