28 – 30 Sept Tagging (Fundraising)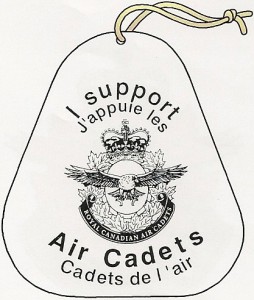 CLICK HERE TO SIGN UP FOR THIS ACTIVITY
On September 28, 29, and 30, 121 Red Arrows Air Cadet Squadron will be organizing our first major fundraising event of the training year. Known as Tag Days, during these few days, every cadet will be signing up for mandatory shifts (minimum of 3) to help the squadron raise funds to put towards extracurricular activities like familiarization flying, squadron competition teams, survival exercises, field trips, sports activities, and other exciting events. Cadets will be standing in front of assigned public locations in pairs to solicit donations. Please encourage your cadet to discuss this activity with their respective Flight Commanders.
Cadets are expected to arrive at Guelph Armoury at 7 Wyndham St S, Guelph ON 30 mins prior to their respective shifts.
Tag day shifts are:
Friday, 28 Sep
5:30pm – 9:00pm
Saturday, 29 Sep
AM: 8:30am – 12:00pm (lunch is provided)
PM: 11:30pm – 3:30pm
Sunday, 30 Sep
12:00pm – 3:00pm
Each Cadet has to do minimum 3 shifts.
Cadets must be in C1 uniform. If they don't have uniform, they should be in white shirt, dark tie, dark pants, black shoes, and warm dark color jacket.
Dress warm for the weather condition and wear gloves.